T-Data is partner of the event "The Partners of Ecommerce Companies"
The presentation of Casaleggio Associati's new research will take place on October 24th in Milan.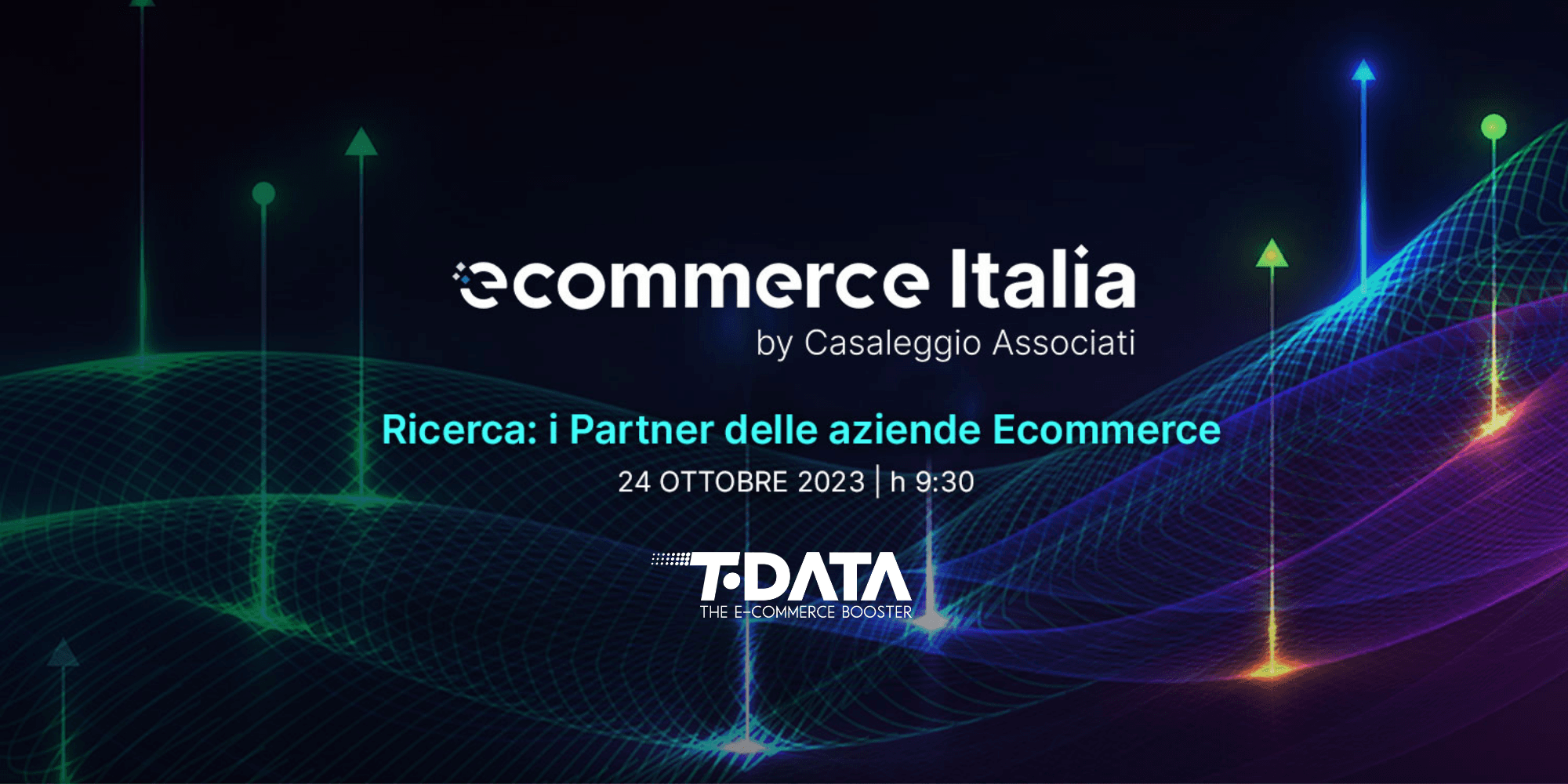 The Partners of Ecommerce Companies
T-Data, your ecommerce partner
Again this year, Casaleggio Associati reaffirmed its commitment to conducting the research "The Partners of Ecommerce Companies", a study aimed at shedding light on the state of the art of technologies and services for the ecommerce world. The study highlights how synergies with suppliers, technological platforms, and logistics partners are crucial for success in the digital landscape. Through market analysis, interviews, and surveys, the report emphasizes the importance of targeted collaborative strategies, highlighting a map of available solutions providing brands with a guide to selecting the most suitable entities for their specific needs.
The appointment for the research presentation is set for October 24th in Milan, an event that represents much more than a mere conference: it indeed shapes up as a unique moment for meeting and engaging with the most authoritative players in the field. The event will not only provide updates on the latest trends, innovations, and best practices but will also transform into fertile ground for building networks of relationships and collaboration opportunities. The connective tissue between companies and their partners is becoming increasingly crucial in this digital age, and this occasion represents a crossroads of opportunities to seize.
In addition to delving into the emerged data, the event will offer a rich program. Notably, prominent brands and retailers will participate, enriching the landscape with their experience and vision. Practical and applicative aspects will be addressed by the event partners: a select group of companies chosen to propose specific solutions through interactive workshops and 1-to-1 meetings. There will be opportunities to engage with industry experts, simultaneously sharing your needs and receiving personalized consultations and tailor-made strategies.
For the first time, T-Data joins as a partner in this important event. With its portfolio of modular outsourcing solutions, T-Data positions itself as the reliable ally for brands in need of support in managing their online store or establishing a presence within marketplaces. Modern ecommerce demands a wide range of expertise, from managing online platforms to visibility within marketplaces, from optimizing logistical operations to customer loyalty. This is where T-Data comes into play. Its modular solutions are like pieces of a perfect puzzle: designed to adapt to the unique needs of each brand.