Netcomm Forum 2023
The future of ecommerce between challenges and opportunities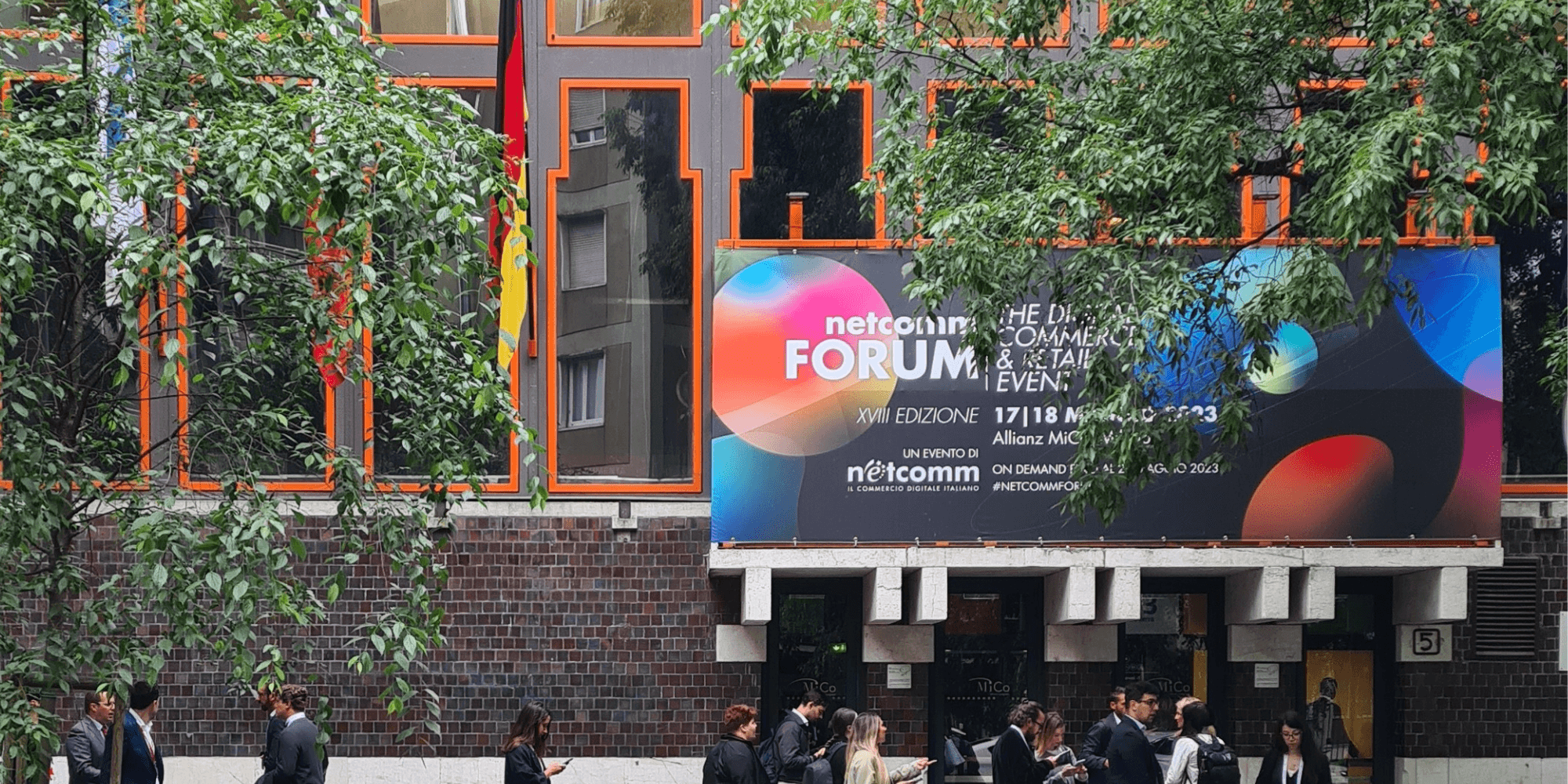 An overview of the future of ecommerce
Challenges and opportunities
For the eighteenth consecutive year, the Netcomm Forum is confirmed as the reference event in the field of ecommerce and digital commerce. The 2023 edition saw more than 300 exhibitors, 350 speakers, 175 workshops and more than 30k attendance; unequivocal evidence of an ever-increasing interest in the evolution of the shopping experience and the development scenarios of online sales.
As stated by Roberto Liscia, president of the Netcomm Consortium, "The geopolitical and macroeconomic scenario is constantly changing and companies have to face new challenges every day" identifying the key role of digital in today's world of commerce. Today's consumers are faced with an unprecedented range of purchasing options and consumption patterns are constantly increasing.
On the business side, the choice of efficient and reliable strategic partners capable of promoting and supporting sales growth is crucial. Outsourcing all those activities that do not constitute the company's core business translates into a reduction in costs related to operations, access to specialized skills that may not be present in the company and greater flexibility in responding to fluctuations in demand and resources as needed.
Through a range of modular services managed in outsourcing, T-Data overlooks the current landscape, differentiating itself from all the other players in the sector thanks to its direct-to-consumer approach. The goal is very specific: to ensure an excellent customer experience and achieve maximum end customer satisfaction to strengthen the consumer-brand relationship. Establishing solid relationships based on quality, reliability and accuracy contributes decisively to company competitiveness. Whether it is the management of an ecommerce site or a marketplace, T-Data is the single interlocutor for companies and brands for all aspects legal, operational and fiscal aspects of an online business through integrated, modular and customized solutions capable of satisfying specific needs. Furthermore, the advanced technological level of the services offered allows for synergistic integration with the existing workflow, reducing critical issues to a minimum.
T-Data is responsible for all back-office processes such as collection and invoicing, as well as regulatory and tax compliance. From storage of the goods to delivery to the end customer, being part of the Transmec Group, T-Data guarantees absolute safety and speed in operations. Process management does not end with delivery, in fact it provides excellent pre- and post-sales customer service, complete with returns management and customer service; service which, today more than ever, has a significant impact on customer loyalty.
The consumer is increasingly at the center and it is up to companies to know how to evolve in order to remain competitive on the market. The direction is clear: flexibility, technology and efficiency; it is an exciting time to lay the foundations for an increasingly innovative future.