Ecommerce warehouse management
Tips for an effective organization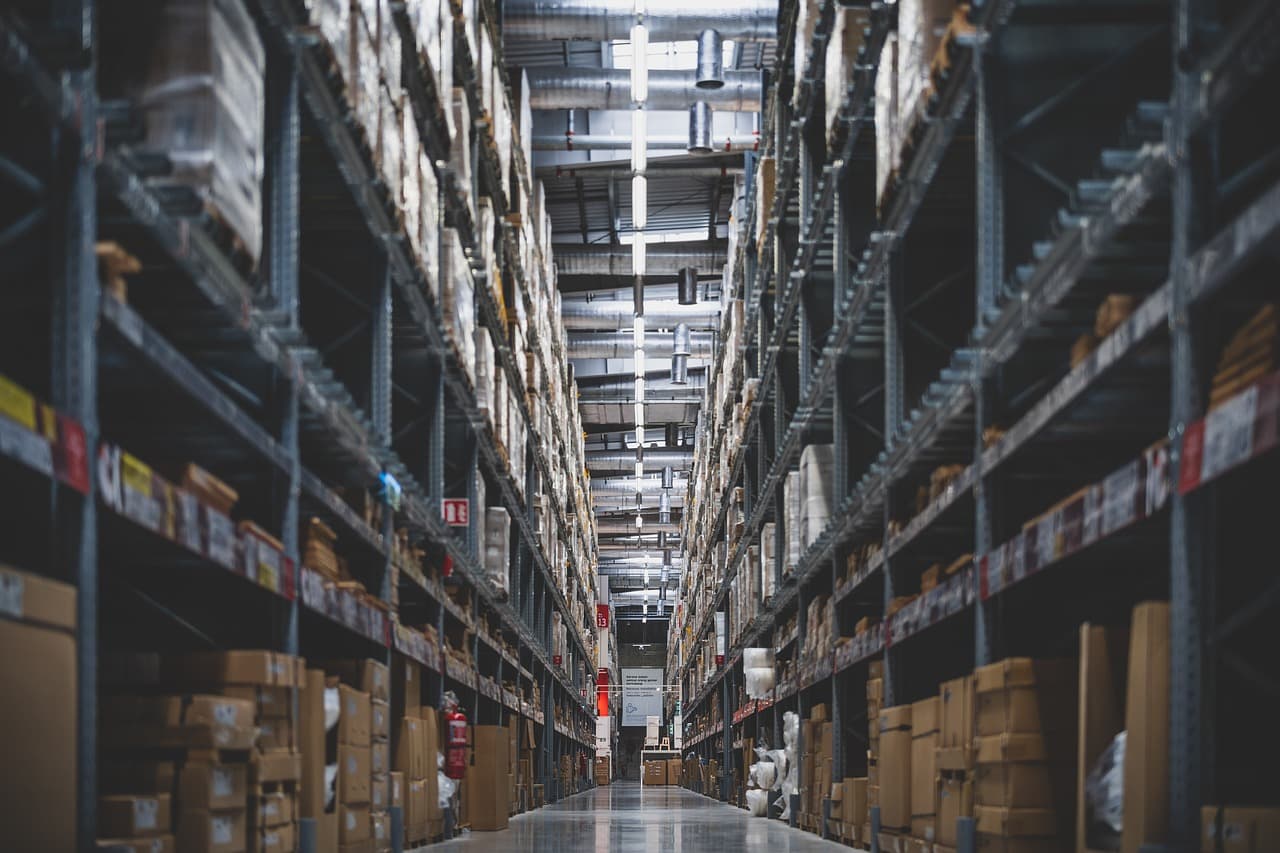 Ecommerce warehouse
E-commerce is a profitable way to implement your business. They are often the online version of physical stores; other times, however, they exist only on the net. In both cases, organizing the management of the e-commerce warehouse is an indispensable element for its success.
The warehouse is the hub of every ecommerce activity
The warehouse is the hub of any online sales activity, not just for the storage of goods. In fact, orders and shipments are organized inside the warehouse: precisely for this reason, its management must be treated in every detail.
The activities that concern the warehouse are mainly four:
The receipt of the goods by the supplier, with all the related documentation.

The storage of products, which must be arranged according to rational criteria that simplify the work of the personnel in charge.

The control of the goods present, to allow you to better organize sales activities, estimate the products in stock and plan activities such as promotions and sales.

The management of transport and shipments, being the duty of warehouse workers to prepare the goods and organize the shipment via a courier. This is a fundamental step: offering an efficient service is in fact the key to the success of an e-commerce. The greater the customer satisfaction, the more orders will be received and, consequently, higher sales and turnover.
Why outsourcing warehouse management is convenient
The management of the e-commerce warehouse can be direct (i.e. by the owners of the company themselves) or it can be entrusted to third parties, who take care of the entire logistics process, from organizing orders to sending shipments.
Opting for outsourced warehouse management is a choice that ensures numerous advantages, even if it provides for a strong involvement of the company with which it has been decided to collaborate, which becomes a commercial partner in all respects.
In particular, by entrusting warehouse management to outsourcing, the partner company will manage all the logistical commitments, from receiving orders, to checking the goods in stock, passing through the labeling of the parcels up to delivery to the final customer.
The outsourcing option is not only advantageous in organizational terms, but also from an economic point of view: in fact, by turning to third parties, it is not necessary to invest in infrastructure, means and personnel. In this way, the seller can fully devote himself to his business, implementing all those fundamental aspects for business growth, but which do not directly concern warehouse management.
In short, choosing a reliable outsourcing partner with a long experience in the sector is essential, both to ensure the satisfaction of the e-commerce owner and the end customer.